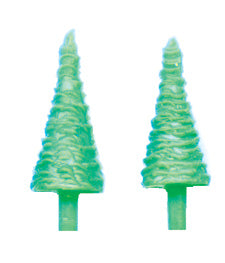 ECONO & CHRISTMAS PINE TREES
Economical Pine Trees in varying sizes for small scale architectural models. Dimension shown represents the tallest of the set. Also good for Z Scale layouts. Precision Injection Molded in Green Polyethylene Plastic.
Sizes :   Height ranges from 5/16" to 11/32"  .    Width ranges from 1/8" to 5/32".
Pack of 22.